Tools that enlighten and apps that empower,
Cool things I loved for more than an hour.
They're on my list 'cause of knowledge each brings,
So here are a few of my favorite things… 
Organize Thyself!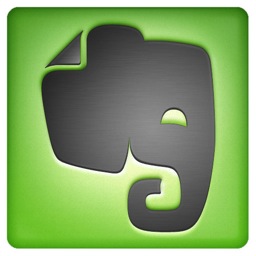 Evernote: You'd think I'm being paid by Evernote to hype their tool, but I'm not, (if I was, I'd use #client or #ad of course!) Instead, I feel it's my pay-it-forward-duty to tout this cloud-based tool as one killer organizational app. I started out with the free version then moved up to Premium this year as I started to do more than just type notes into it. At its core, Evernote has provided me the perfect platform to track, archive and share thoughts and notes via the cloud. Every client meeting, business development opportunity or team brainstorm is typed into Evernote and I can access it via any device, anywhere. When I'm feeling analog, I can still get those thoughts loaded into Evernote by snapping a photo of the notes and uploading them into my Evernote – where the platform can scan and read my scrawl. But Evernote is so much more than note-taking, and is adding apps and value weekly. Here's to a 2014 where I try out  more of the bells and whistles
Diigo: Hand in hand with Evernote, Diigo is my go-to site for organizing thoughts and content. In their words, a multi-tool for personal knowledge management. In mine, a social bookmarking site on steroids. Not only does it enable you to tag and bookmark websites you want to remember, you can also highlight and annotate those articles for sharing and conversation. Here's my Diigo library, where I collect posts, articles and insights on a variety of topics that I go back to and search for presentations, trainings and blog posts.
Unroll.me: Exactly what it says, a tool that will mass unroll you from the email subscriptions you've signed up for. It. Is. Awesome. I'll share my shame, my Gmail account had 169 subscriptions. Ouch! There's also the option to 'Roll Up' all those subscriptions you want to keep into one daily or weekly aggregated email to help clean up your inbox. A perfect (free) tool to check out during this cleansing time of the year!
 Visualize Thyself
Piktochart: Probably my favorite cool tool of the year is this online infographic design tool. We kicked the tires on it for free for a bit, then just expanded to the agency annual subscription ($168 for the year) for full access to all the templates and ability to customize the look/feel for brands. As someone who just used the tool to put our 2014 Business Plan into an infographic, I can attest to its intuitive nature and ease of use!
Slideshare: Another free site that I drop often when I'm speaking to groups, Slideshare is a great resource and promotional platform in one. Whenever I'm tapped to present on a specific topic, I search Slideshare to see what others have recently presented to help me identify points of differentiation or insights I want to incorporate (and credit of course.) It also provides a great platform to post and share company and personal presentations to bolster thought-leadership cred.
Improve Thyself!
Brainpickings: Admittedly, I have an immense crush on Maria Popova's brain. She emobdies the best of content curation and her site Brainpickings is one of my favorite stops on the inter-tubes. Every day, there is a nugget that gives me an a-HA moment and is inspirational fodder covering topics from Jane Austen on Creative Integrity to Unusual Words Rendered in Bold Graphics. I also have extreme 'bio-jealousy' based on this, "…Maria Popova, an interestingness hunter-gatherer and curious mind at large…"
Coursera / Skillshare / Udemy: This year, I dove into trying out MOOC – Massive Open Online Courses – by signing up for a half-dozen classes on Coursera, which touts that you can, 'Take the world's best courses, online, for free.' (I only completed Critical Thinking in Global Challenges but really loved Dan Ariely's A Beginner's Guide to Irrational Behavior.) I did also check out Skillshare and Udemy - which both offer more bite-size packaged classes and workshops that might be easier for tighter timeframes, particularly in the business setting. Most appeared to have a cost, but their focus on specific skillsets has me thinking about how to incorporate this into our agency's regular Professional Development framework.
Byliner: Over the past year, I've realized I'm reading less and less for pleasure or the pure joy of discovery. Most of my feeds are filled with entrepreneurship, leadership, business ownership, daily local and national news and strategic communication content. So, Byliner and Oyster have entered the picture to help me in the serendipity department. Reading outside my comfort zone helps my synapses fire and fuels my ideation. When I stumbled upon Byliner I immediately signed up and am ready to dive in with a daily dose of random literary mindsnacks. Or as they describe it, "Byliner partners with the world's best authors to bring you the right story for every moment and mood. Perfect-sized fiction and nonfiction for your coffee break, your trip to work, or your evening in. Think of us as dim sum for hungry minds".
Oyster: Finally, one of my favorite discoveries of the year came just this week. It is somewhat ironic that I saw it as a Facebook Sponsored post, since I hope it will help me spend less time trolling Facebook feeds and more time reading books. It was described as 'Netflix for Books' which seems pretty accurate. Essentially, sign up for $9.95/month for unlimited e-access to 100,000+ books with more being added regularly. Merry Christmas to me!
Would love to learn about your favorite apps, tools, platforms and channels from the past year. What ones did I miss out on?
(First published 12.23.13 on Red Sky's Blog)